Roof Restoration!
If you're thinking your roof needs a makeover, chances are it's for one of two reasons.
One is you've painted your house and realised you should have done the roof as well because its tired condition is now accentuated by your home's immaculate-looking exterior.
The other is that, regardless of the condition of your house, your roof is looking oxidised and faded, concrete is visible (if you have tiles), the coating has worn away and it's screaming out for some TLC.
So – get someone in, or DIY?

Two critical questions
If you're contemplating DIY, ask yourself two critical questions. If you answer 'no' to either of them – get someone in.
Firstly, are you fit, able, experienced and confident enough to climb up and down ladders and work on your roof for hours at a time?
Secondly, do you have, or can you borrow or hire, trade-grade equipment for cleaning your roof and applying the coating?
And if your idea of trade-grade equipment is the high-pressure water cleaner and the pot spray-painting setup you used on the front fence, both of which were purchased at the local hardware mega-store, then forget it.
Domestic cleaning and paint-spraying equipment is not suitable for re-coating your roof – you must use the right gear.
Whether you're doing it yourself or hiring someone to do it, it's a three-step process.

1. Cleaning – stripping it right back
If you're painting the home exterior, do the roof first.
High-pressure roof cleaning is a messy business – grit and grime goes everywhere – and it's not a good look spattered over a freshly painted house exterior.
Solar panels should be covered with heavy-duty plastic drop sheets. The job involves cleaning around and under them and cutting in the finished coat, but for the most part, the roofing underneath the panels remains uncoated.
For most suburban houses high-pressure water cleaning with a suitable system is sufficient. Sometimes though, extra attention is required – for example, a fungicide may be needed if lichen is present, or extra physical scrubbing with detergent or sugar soap may be needed to remove gum and resin.
Any repair work also needs doing, such as tile replacement or re-pointing, or replacing rusty bolts on a metal roof.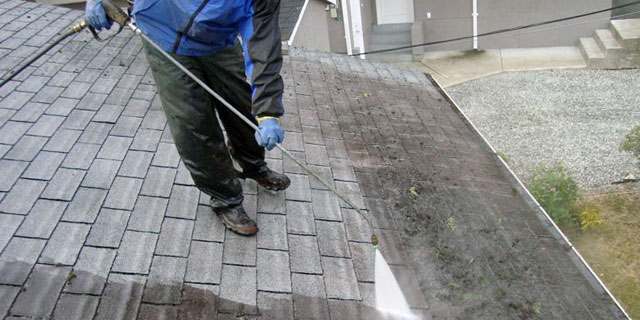 The next two stages involve preparation – applying a primer/sealer to the roof, then the finished coating. Product choice is critical. Have a chat you're your local PaintRight store for the best options. Robertson's Tilemaster range and Acryloc are two great options. Your local store will be able to point you in the right direction.
2. Preparation – the foundation coat
Once the roof is clean it's time for the foundation coat – a sealer for cement tiles, or primer for metal roofs.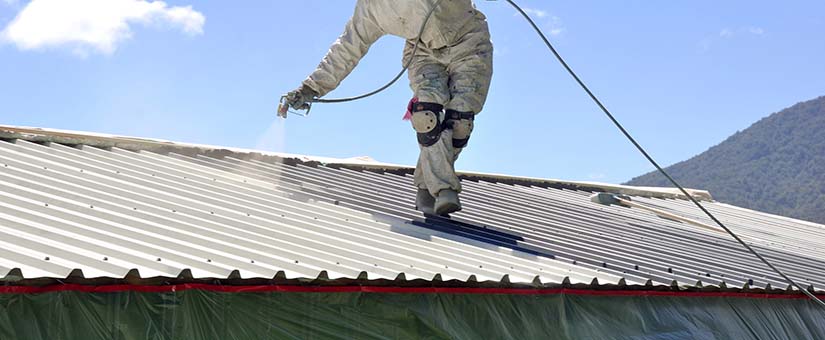 3. Coating – do it right, you can't go wrong
Your roof cops the lot – sun, rain, wind – and its only protection is its coating, which has to withstand temperature extremes, abrasion, wind-borne chemicals, water and anything else that comes its way.
Specialised roof coatings are three times thicker than regular exterior paints and more like a membrane.
Problems with roof coatings invariably have two causes. If the coat blisters and peels within the first six months of application, it will be because the roof was not cleaned properly prior to sealing or priming.
If significant fading and oxidisation occurs and the coating disintegrates and goes chalky within two to three years, it will be because the correct spread rate has not been used.
Roof coatings have a spread rate of four to five square metres per litre of coating. That's significantly lower than regular paints, which typically have spread rates of around 12 to 16 square metres per litre.
So how do you stay on top of all this if you're not doing the job yourself?
Hiring someone reputable who is known for professional and high-quality work is a good start. Ask for a scope of works – find out exactly what will be done, and not done, for the price.
Establish which coating will be used and call the manufacturer to check on spread rate and whether the quantity of product quoted is appropriate.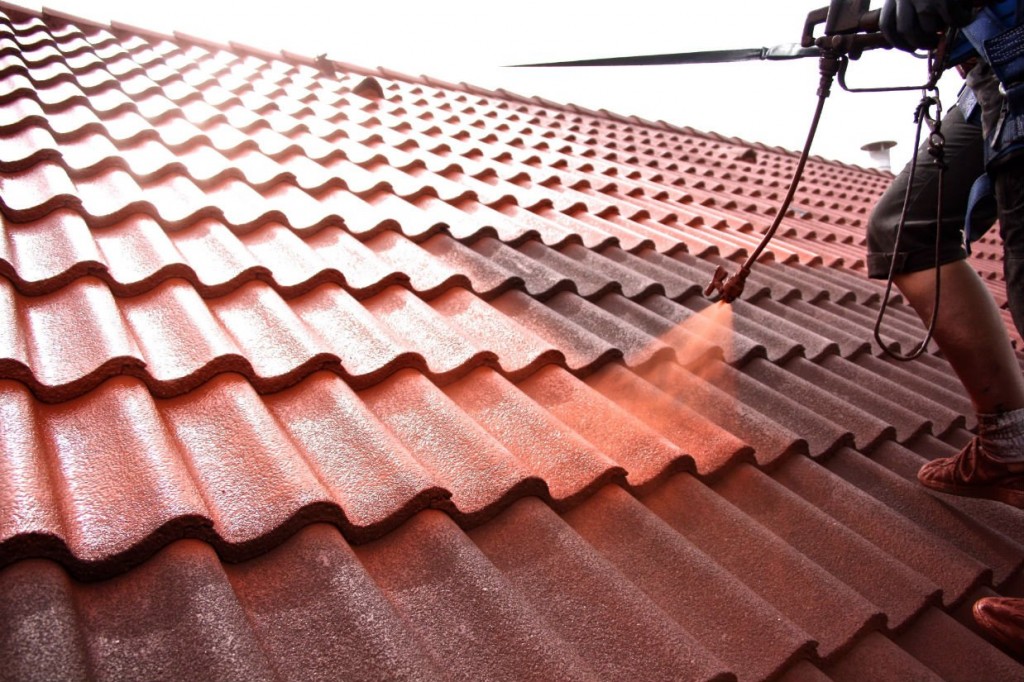 The takeaway points:
- Decide whether you DIY or hire a roof restorer
- Make sure trade-grade equipment is used in all stages of the process
- Ensure specialist roofing products are used, such as Robertson's Tilemaster or Acryloc range of sealers/primers and finished coats, and correct spread rates and application procedures are followed
- Call the coating manufacturer or retailer if you are in doubt about a quote
- Ask questions before any work starts and money changes hands…. not after the event!