Colour for Conservatives
Look, we get it. We have a tendency to go on and on about all these weird and wonderful ideas, and sometimes (only sometimes!) they get a bit too out there. Maybe you're in need of a splash of colour, but painting a whole wall fluorescent pink isn't exactly what you had in mind. Luckily for you, it's time to look at colour for conservatives! Today we're going to be looking at a few easy ways to bring bold colours into your home, without going to the extreme of painting an entire room.
Skirting
Want to leave your walls a simple, noncontroversial white or earthy tone? Well what about your skirting? It doesn't have to be an out-there colour, painting your skirting boards something other than white can be a great way to make a room pop. Something as simple as a chic black can make a huge statement, or try branching out and using a bolder yellow, blue or green.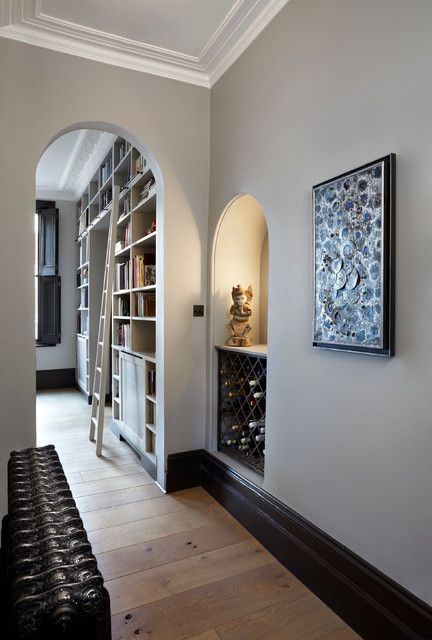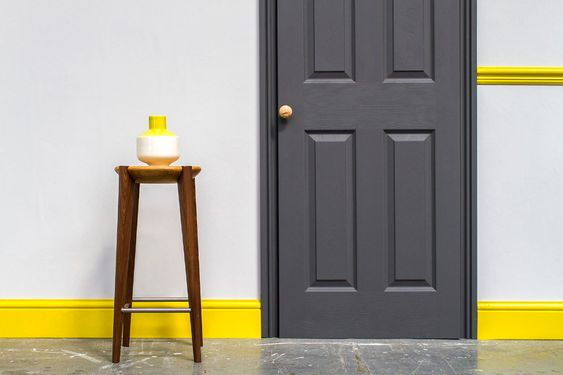 Doorframes & Trims
In a similar vein to your skirting, painting your doorframes, doorways or trims are an easy and effective way to add colour and could even let you hide it half the time as well. There are a few ways to about this; you can paint the inside of a doorframe or archway, or you can paint the edge of the door itself. Either way, this project tends to lend itself well to bolder colours as there's such a small amount of space, it really needs to stand out!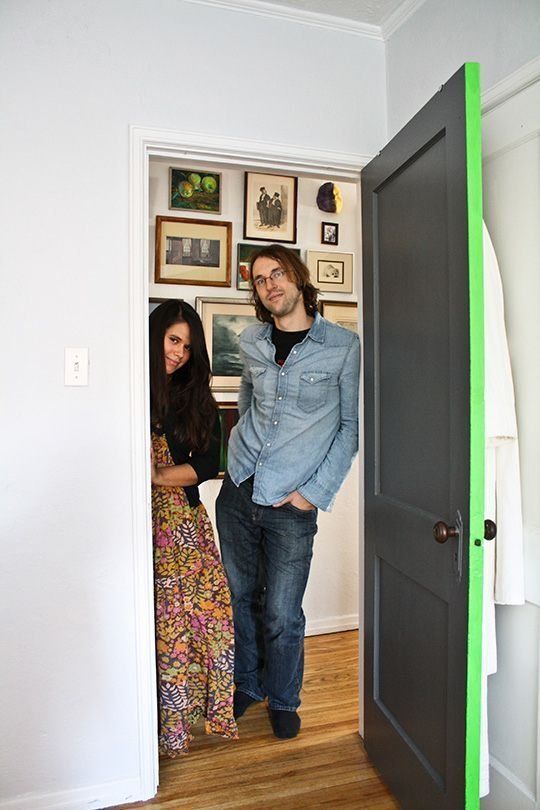 Stairs
Staircases as a spot for creativity are constantly overlooked. If you have a double storey home, chances are your stairs are a simple white or natural wood colour. Painting the risers of your stairs is a great way to splash colour throughout your home. For a subtle effect, try a dark colour that will show up against lighter walls. If you're feeling a little more expiremental, try a pattern of similar colours, or multiple shades of the same colour to create a gradient effect.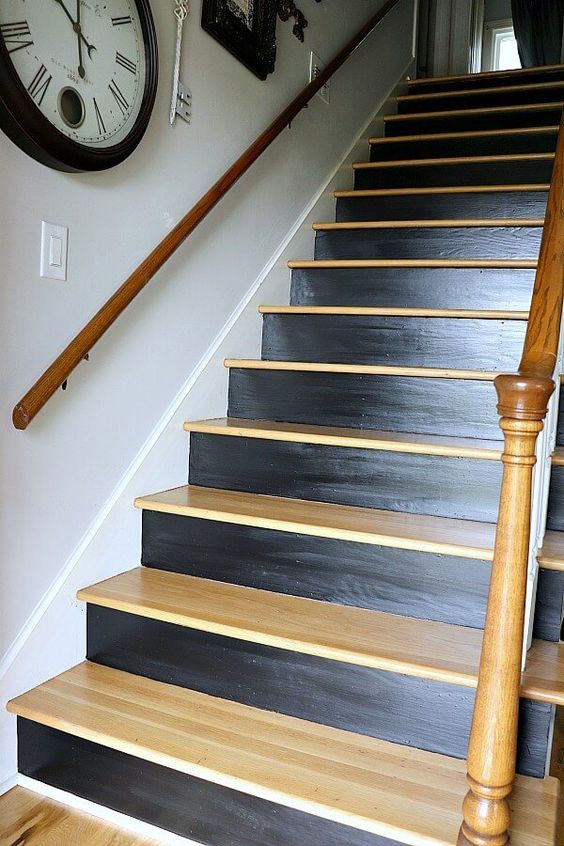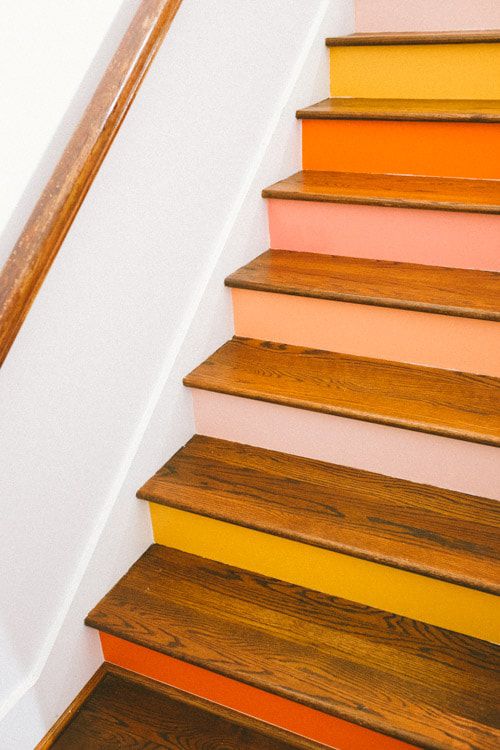 Cabinets
Another simple way to subtly bring colour into a room is to paint the inside of your kitchen cabinets. This splash of colour is certain to look amazing without attracting too much attention, as the original cabinet colour is still present on the front. Like the other examples, it's up to you how bold you want to go, but a wide range of colours can work well here.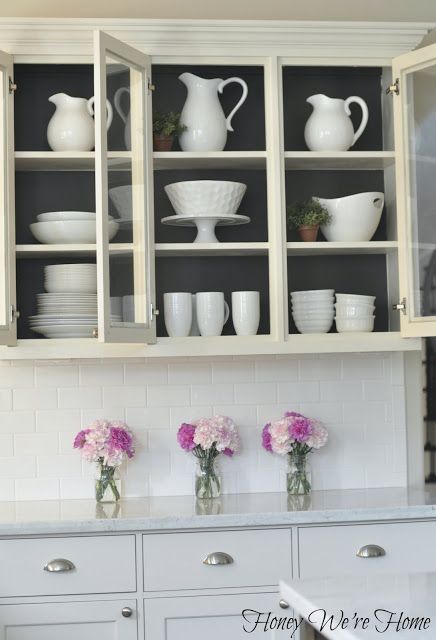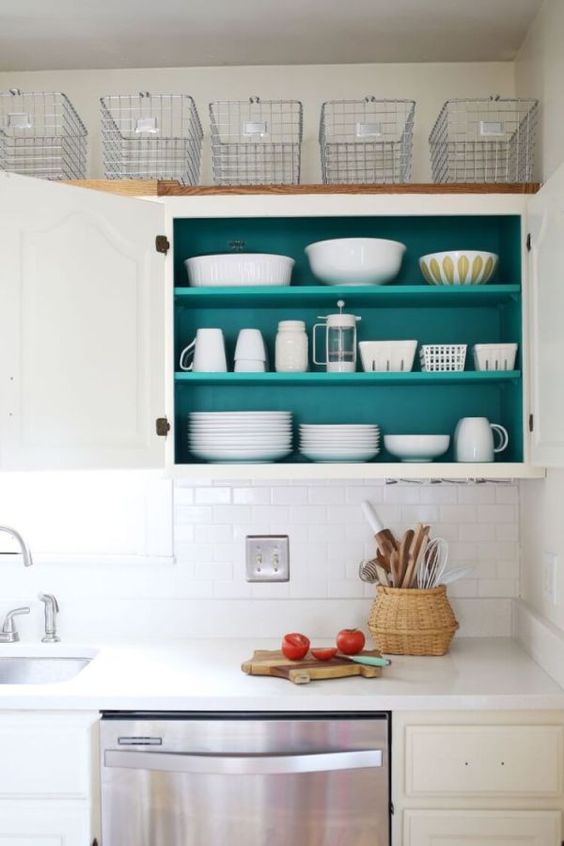 Accent Piece
Who said you have to get the paint out at all? Bringing a bold coloured accent piece of furniture into a room is a surefire way to bring character and life without going way over the top. It can be as big as an armchair or as simple as a throw rug, but a bold coloured accent piece is a fantastic, less permanent, way for you to begin to embrace colour in your home.