Find Space in Your Place
Are your four walls feeling a little smaller than they used to be? With everyone spending some extra time at home right now, it can feel like you're beginning to run out of space in your home. Daily use of multiple objects in the house can quickly lead to clutter, causing you to notice the lack of space. Luckily, we have a simple solution for you; storage! Well organised storage solutions can open up any space, giving you the sense of freedom you're looking for. No matter how big or how small your space is, there's always options to improve your storage, so let's take a look at some of the best examples for inspiration!
Look in the Nooks
Does your house have small nooks and crannies that seem to be all but useless? Every house has them, often in a hallway or entry hall, making them the perfect space for shoe storage! Never trip on your – or more likely your kids'- shoes again with these awesome little space savers!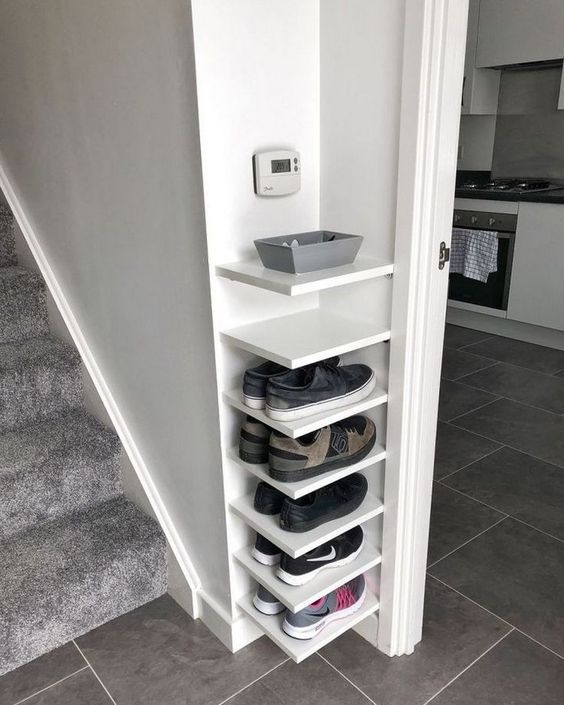 Look Out Below
The underside of your kitchen cabinets… it's a pretty boring place, right? Wrong! There's a whole space on the underside of cabinets, shelves and even benches that are perfect for improving storage. Check out this awesome method of storing coffee pods that would otherwise take up space on your bench or in a cupboard.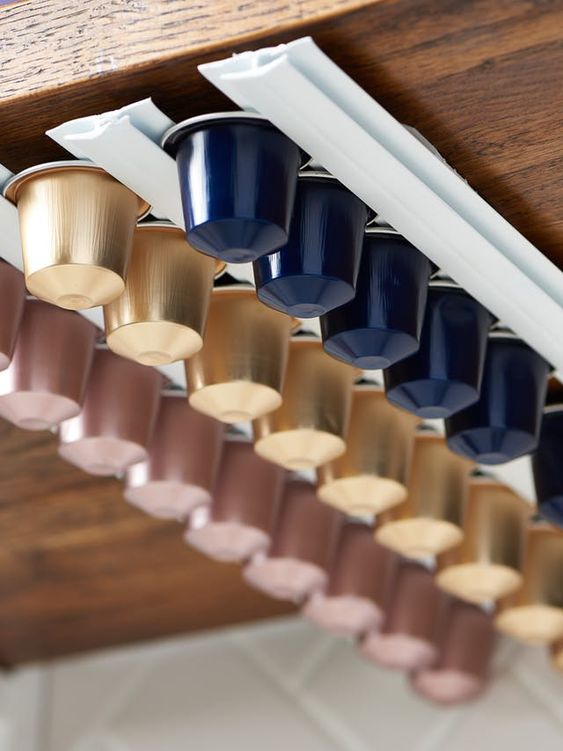 Staircase Space Savers
While visions of Harry Potter might be coming to mind, there are plenty of other ways to utilise your staircase than by locking up wizards! Check out these incredible "secret" draws, perfect for keeping shoes, extra linen, guest bedding or just about anything you like.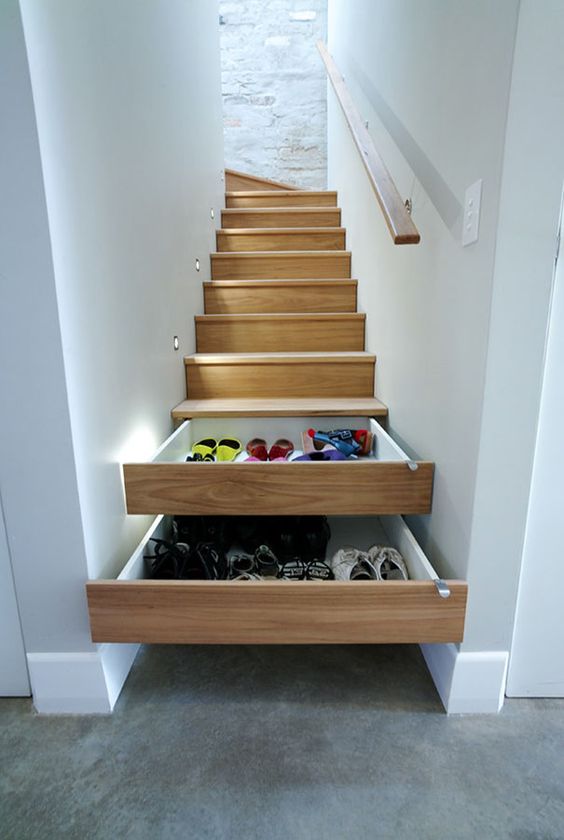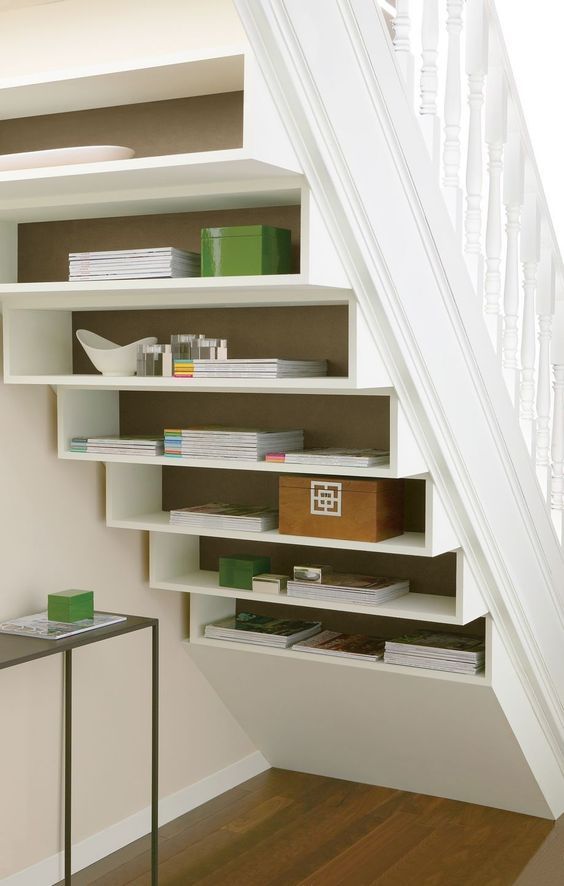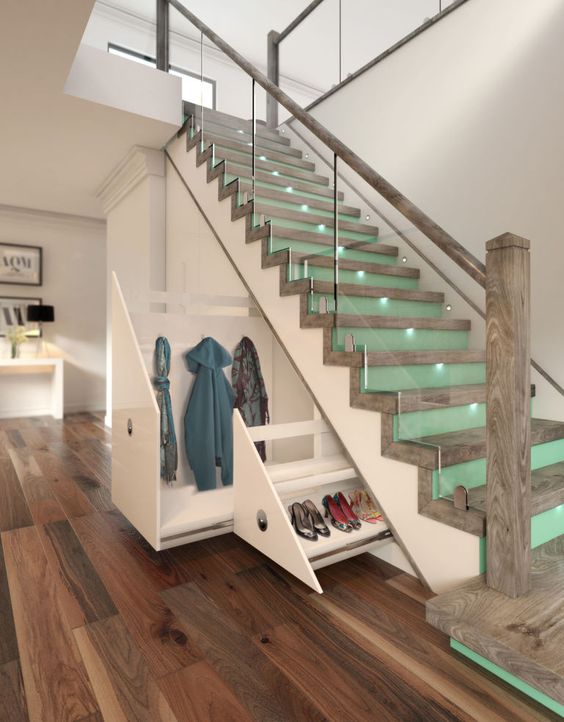 Reach for the Stars
Storage doesn't have to just be functional; it can be beautiful too. Let your creativity take hold and envisage where you could add some shelf space in your home. Don't be afraid to think outside the box. For items you're not always using, they don't have to be within reach at all times. Don't be afraid to install storage space that can't easily be accessed, it can make for beautiful displays, like bookcases, or simply add a whole lot of extra storage that will help you declutter and improve the value of your home.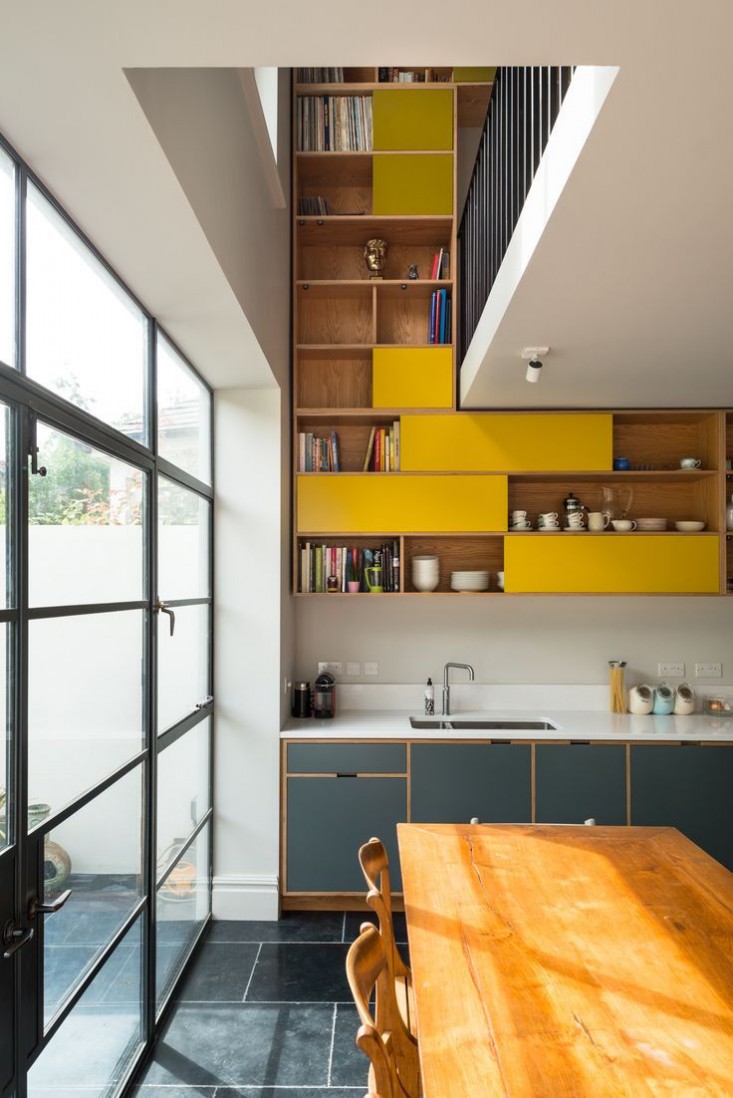 Header Image: www.realhomes.com