Finding the 5th Wall
Are you wanting to transform your room from dull and boring to instantly eye-catching? Why not consider the 5th wall; the ceiling! It's probably a project you've never even contemplated, or maybe you've decided to play it safe by choosing a white or neutral tone. Instead, why not add a pop of colour to create a jaw dropping and sophisticated space that is sure to impress! You probably think we're crazy, or maybe you just don't know where to start. Either way, let us inspire you!
Safe, Sectioned Off Colours
Nervous? Don't be! Ease into your ceiling design by creating a simple, sectioned off contrast for the upper half of your walls. It will frame the room, creating the effect of the room appearing larger and the ceiling higher. If you're struggling to settle on a colour, draw inspiration from the furniture in the room, tying everything together nicely. For that perfect pop of colour, Haymes Interior Expressions provides a vibrant colour and a durable finish.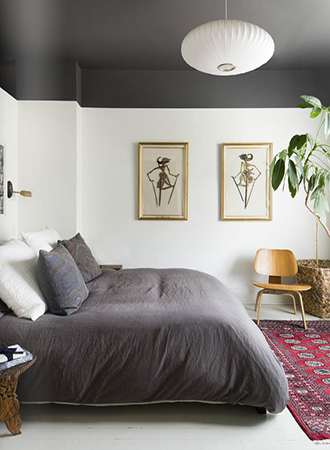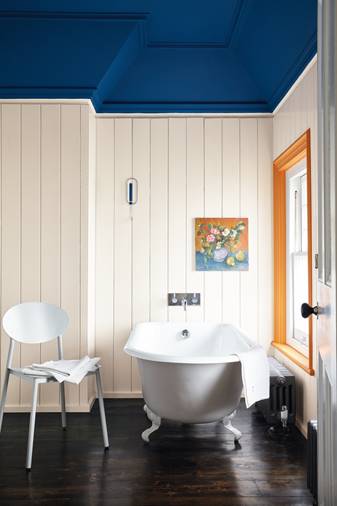 Feeling BOLD
Don't hold back! This is your space. Dare to explore dramatic and bold colours to take any room to chic new heights. We recommend creating mood boards and searching colour trends to identify what suits your style, but ultimately, it's all up to you! Your style is your style, and this is the perfect place to show it.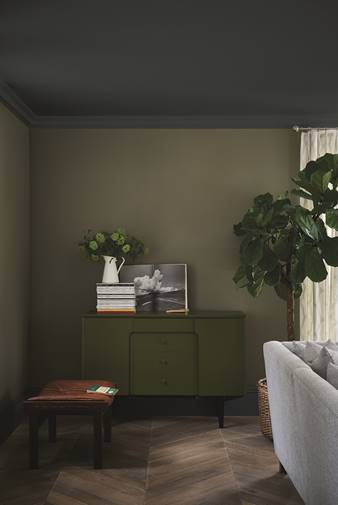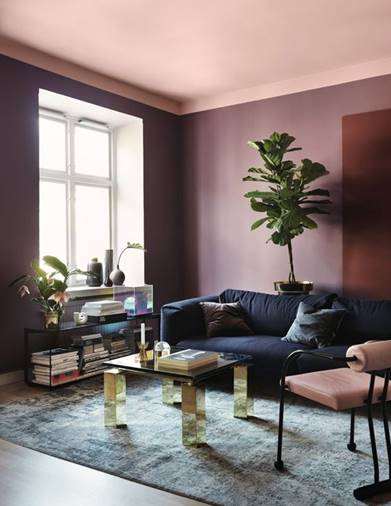 Next Level
Remember; when it comes to colour, nothing is forbidden. The ceiling has no limit, if you want to create a strong decor statement then look below for inspiration. A feature wall that starts from the ceiling and blends down into your wall, creating sharp lines and blocks of colour for a sophisticated look, matching the ceiling to trims around the room such as door and window frames, the opportunities are endless. Don't be afraid to think out of the box and create striking, stunning and sophisticated effects.