Freshen Up with a Feature Wall
Have you ever wanted to get a little more experimental with your interior walls, but were afraid of painting a whole room a zany colour? Perhaps a feature wall is the right way to go! Here are 6 styles of feature walls to inspire you to let your creative side out.
Solid Paint
Simple yet effective, a solid colour feature wall is a great way to liven up a room. Choosing a colour is completely up to you, but ideally something that creates significant contrast to the other walls and matches your furniature/décor is best. Dark blues and deep, rich greens are very popular right now as they help to give a feeling of calm and elegance.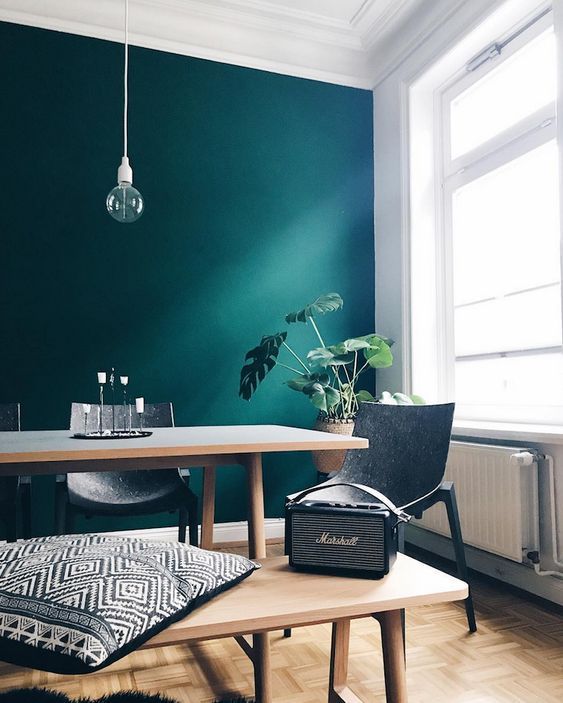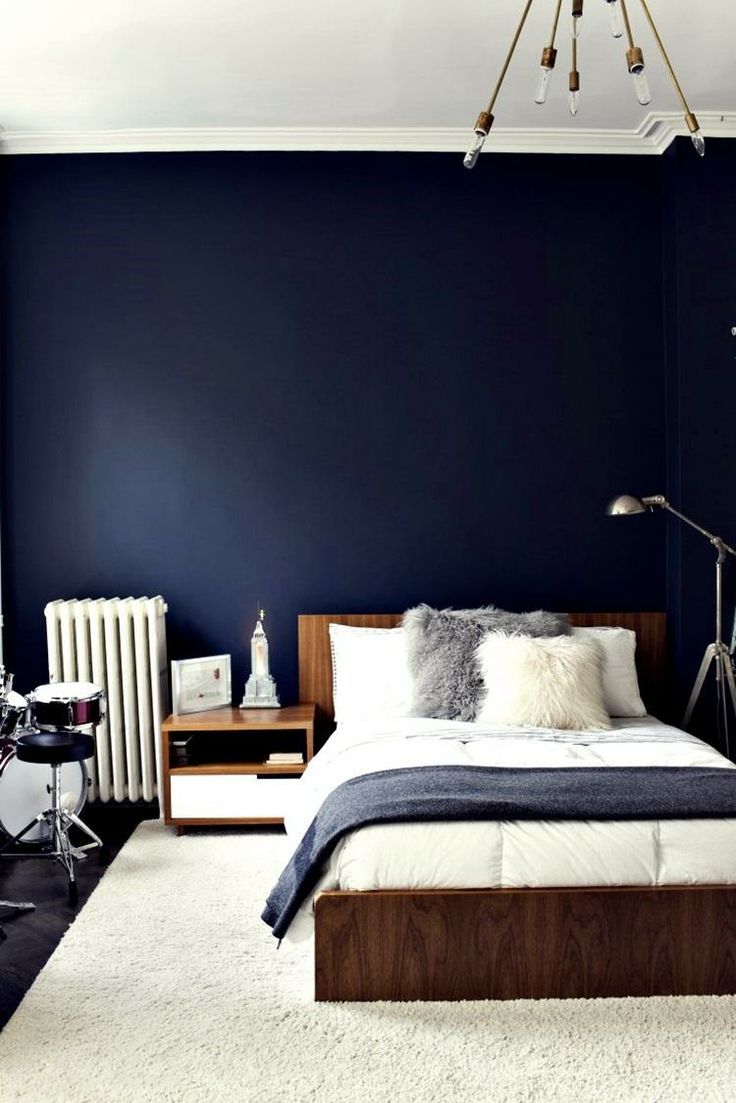 Recommended Colours:
Haymes Blue Bottle 2469
Haymes Blue Crackle 2441
Moulding
Installing wall moulding will instantly transform the feel of your room. Whether you go with a traditional square look or something more modern, moulding is guaranteed to draw the eye as a good feature wall should. You may decide to paint your newly moulded wall as well, or leave it the same, letting the moulding alone stand out.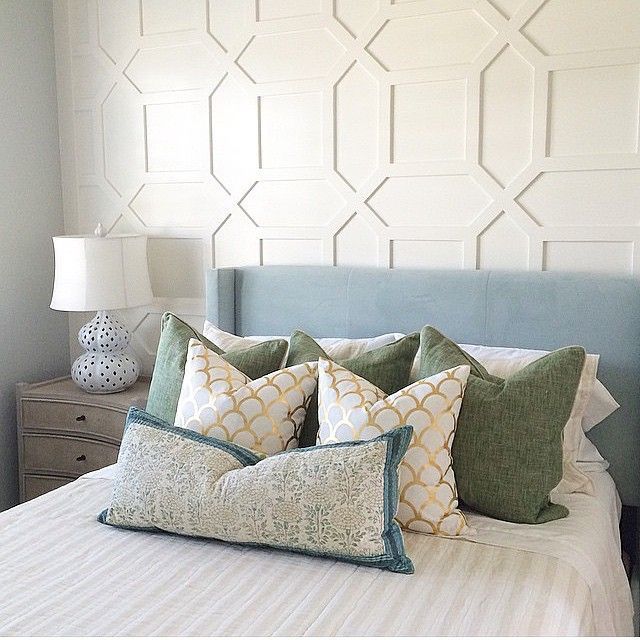 Recommended Colours:
Haymes Pitty Pat 2493
Haymes Iris White
Geometric Paint
Who said a wall had to be a solid colour? Geometric designs and patterns on walls are becoming increasingly popular. It's easy to get lost with colour choice, too many different colours can become overwhelming and end up looking tacky. Sticking to multiple shades of one colour will be your best bet for a cohesive feel that is sure to grab attention.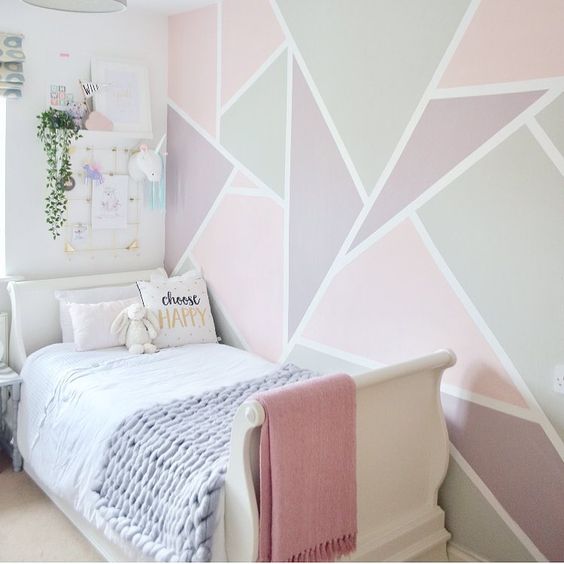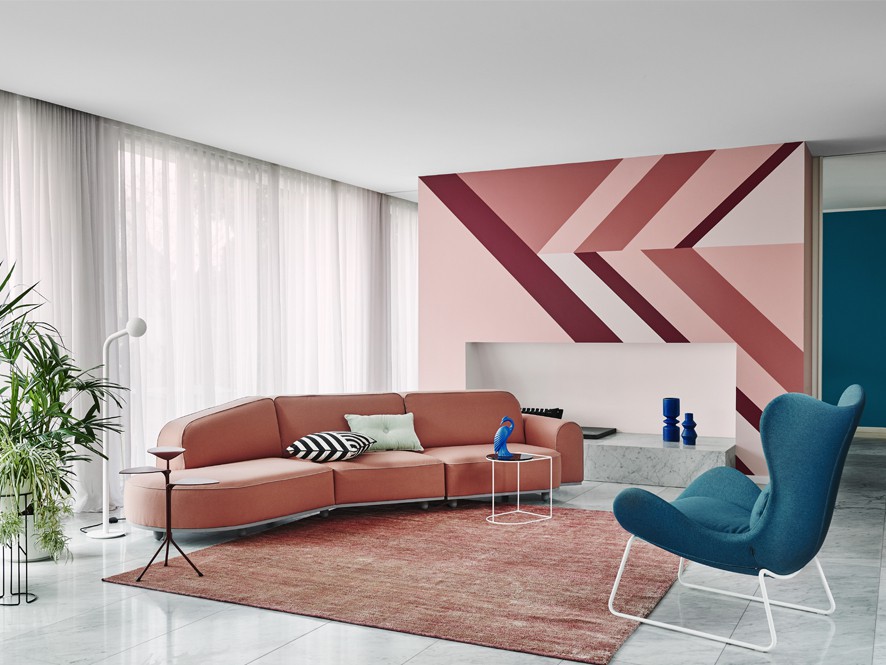 Wallpaper
When you think wallpaper you probably think of your grandma's house, floral designs or horrible 70's patterns. These thoughts would be wrong however, as wallpaper has made a huge comeback in recent years. Fern patterns a great way to bring a sense of nature into a room, while geometric patterns can really make a room pop. With advances in digital printing, wallpaper design has exploded. No matter your taste, you're bound to find a wallpaper that suits your style.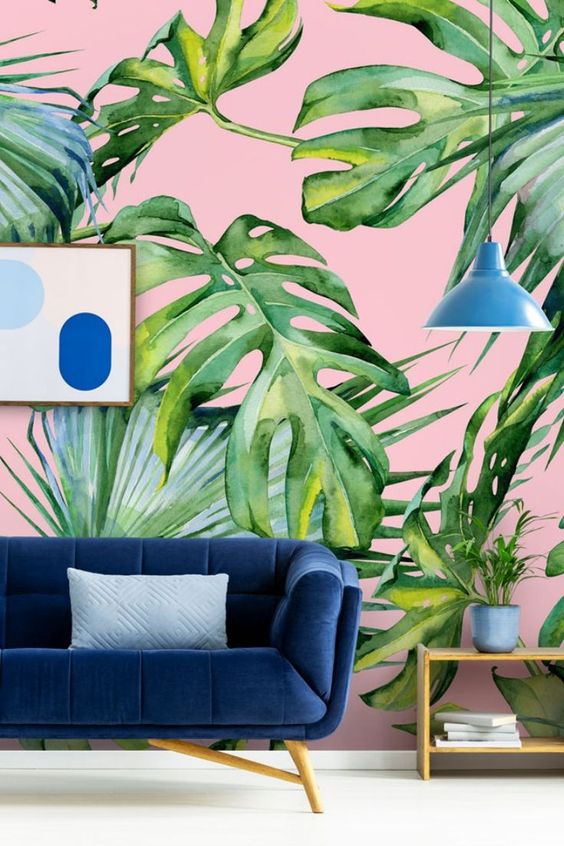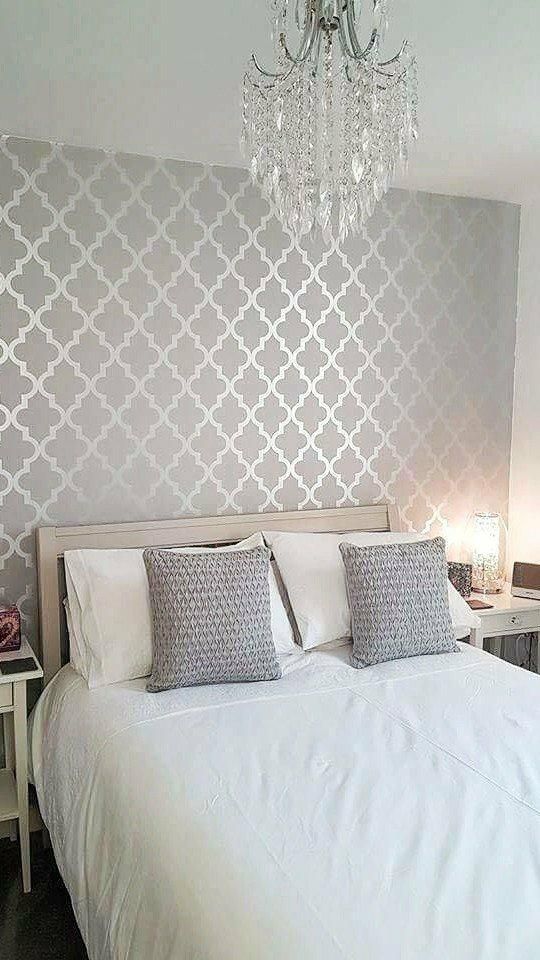 Wooden Boards
Be it a rustic farmhouse style or a beachy surf vibe you're going for, a timber feature wall will deliver. A classic timber board feature wall will add warmth to a room and a sense of cosiness, great for both living rooms and bedrooms. Recently, other timber feature wall designs have emerged, with herringbone patterns becoming particularly popular. These provide a more modern feel while still bringing that warm and homely characteristic that timber naturally posesses.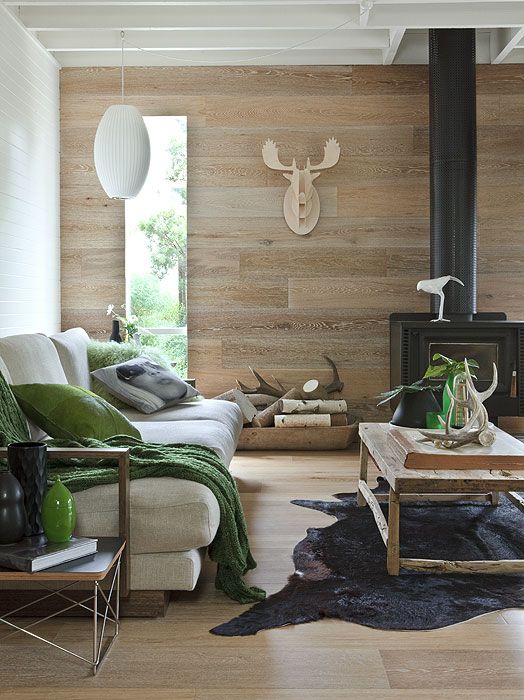 Wall Decals
You may consider it cheating, but a wall decal (or series of wall decals) are a cheap and easy way to spice up an otherwise dull wall. Decals allow you to to place a design over your existing wall colour so make sure you're happy with the colour of the decal and how it fits with your wall.