Get the Look: Beach-house Styling
Beach-House Style or Coastal Design - however you describe it, you're going to want to do a mix of wood finishes, some curtains and blinds, natural elements and whites (whitewash walls, white furniture /finishings, etc.). Jute textures are also a key component within a beach-house styled space as it adds that costal - jute textures also play well with others and is relatively cheap, and exceptionally durable.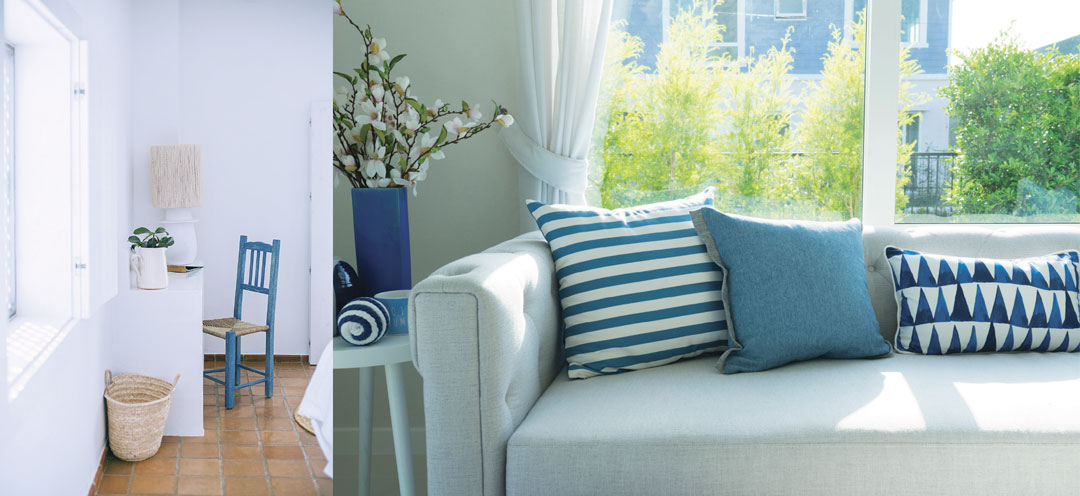 In terms of your decor, adding some nautical decorations like anchors, oars, seashells, etc. will level up your beach house style to instantly recognizable - whether you're right by the beach or miles from the coast, this style is easily achievable with the right colours and textures.

Are we noticing the theme? Whether you call it Beach House styling or Coastal Design - Whites and Blues are your best bet when it comes to your oceanic dream. If you didn't guess it, these landscape blues and crisp whites are representative of the sea - it's also important to pair your watery hues with natural textures like rope, driftwood and/or wicker.
Above and below are some colours from Haymes Paints to give you a bit of inspiration and direction for choosing a palette. It's important to remember though that you can have any colour you like recreated in a paint tin as long as you know the RGB values (e.g., the image swatches below).



Still want to know more about Beach-house style or coastal design? Here's some additional information!