Get the Look: Farmhouse Styling
Welcome to Farmhouse styling! Farmhouse sounds self-explanatory - however, it's not all barn doors and browns - Farmhouse has gone modern. If you're going for a more modern Farmhouse Look, you have full permission to play with colours! Take a cue from Scandinavian design in terms of crisp whites and minimalism - then add some pastels, maintain natural elements and you've got a chic modern farmhouse look!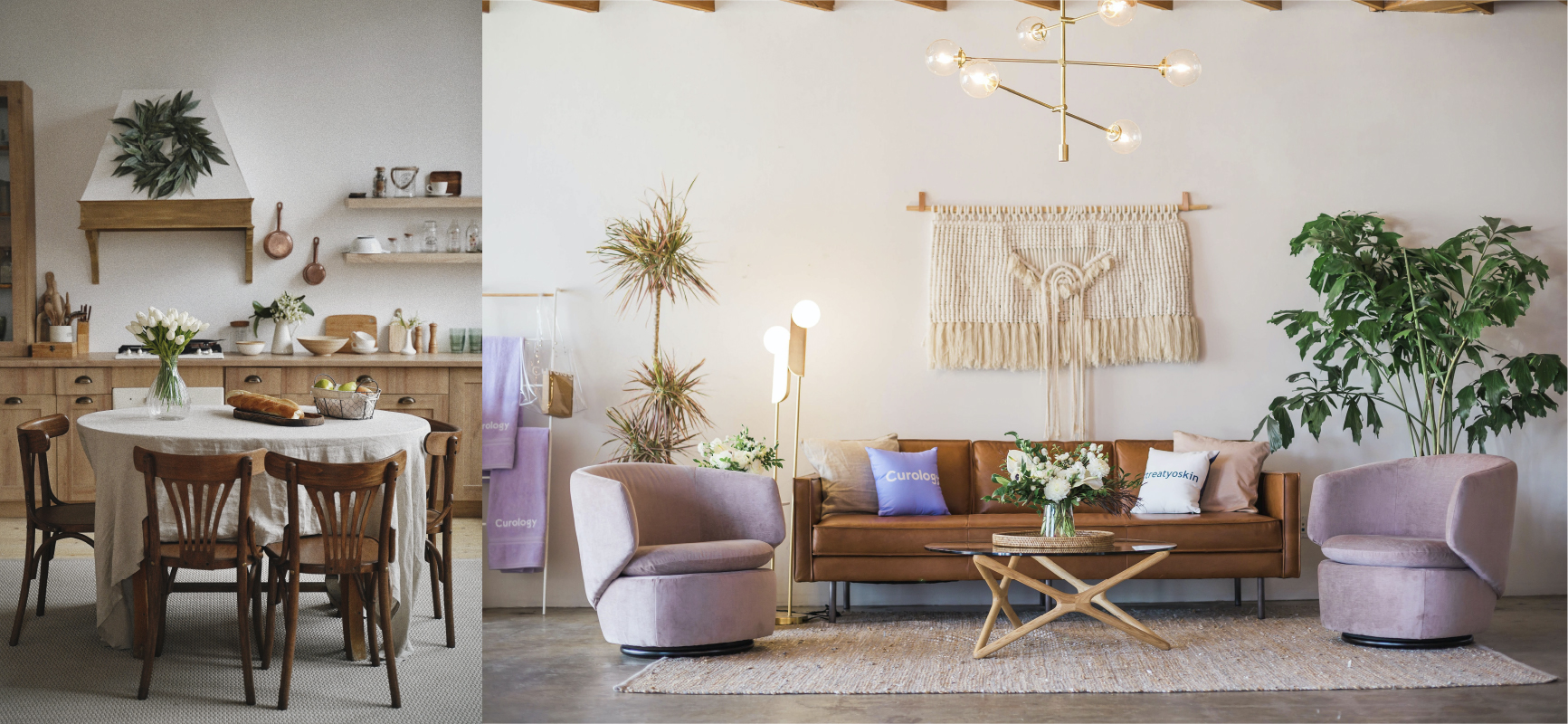 If you're wanting something a little more traditional - think more wooden and more natural shades like browns, beiges and greens. However, don't feel restricted – Farmhouse can be quite a colourful style, it's just about finding the right mix – if you would like a more colourful farmhouse style; ensure to give each pop of colour a sufficient amount of space.
The key factors of Farmhouse design within your home are natural fibers like wood, linen, and hemp - avoid plastics, leucites and anything that looks overly unnatural. Think about unique fixtures (e.g., lighting fixtures, e.g., pendant lights) that stand out and separate your interior design style from other interior design styles like Scandinavian, modern and cottage. Contrast is also one of your best friends when redecorating for a Farmhouse style - contrast textures, materials and colours. Another classic factor to think about is exposed beams - nothing screams classic farmhouse like exposed wooden beams.

Check out the videos from PaintRight to get some inspiration and some more know-how. You can also always visit your closest PaintRight store for more information.

Still farming for interior design info? Click the link to these other blogs!