Incorporating Stonemasonry into your Home
Stonemasonry is one of the oldest skills in history - India's Taj Mahal, France's Chartres Cathedral, Italy's Roman Colosseum; all constructed of stonemasonry and still standing today!
Geologically, there are hundreds of natural stones; commercially, there are 10: granite, limestone, marble, onyx, quartzite, sandstone, serpentine, slate, soapstone and travertine - don't feel bad if you need to google at least 3 of these to find your fave.

However, some artificial stones can look just as nice - artificial stone is made of cement, sand and natural aggregate such as crushed stone and sometimes mixed with specific pigments to achieve a specific colour.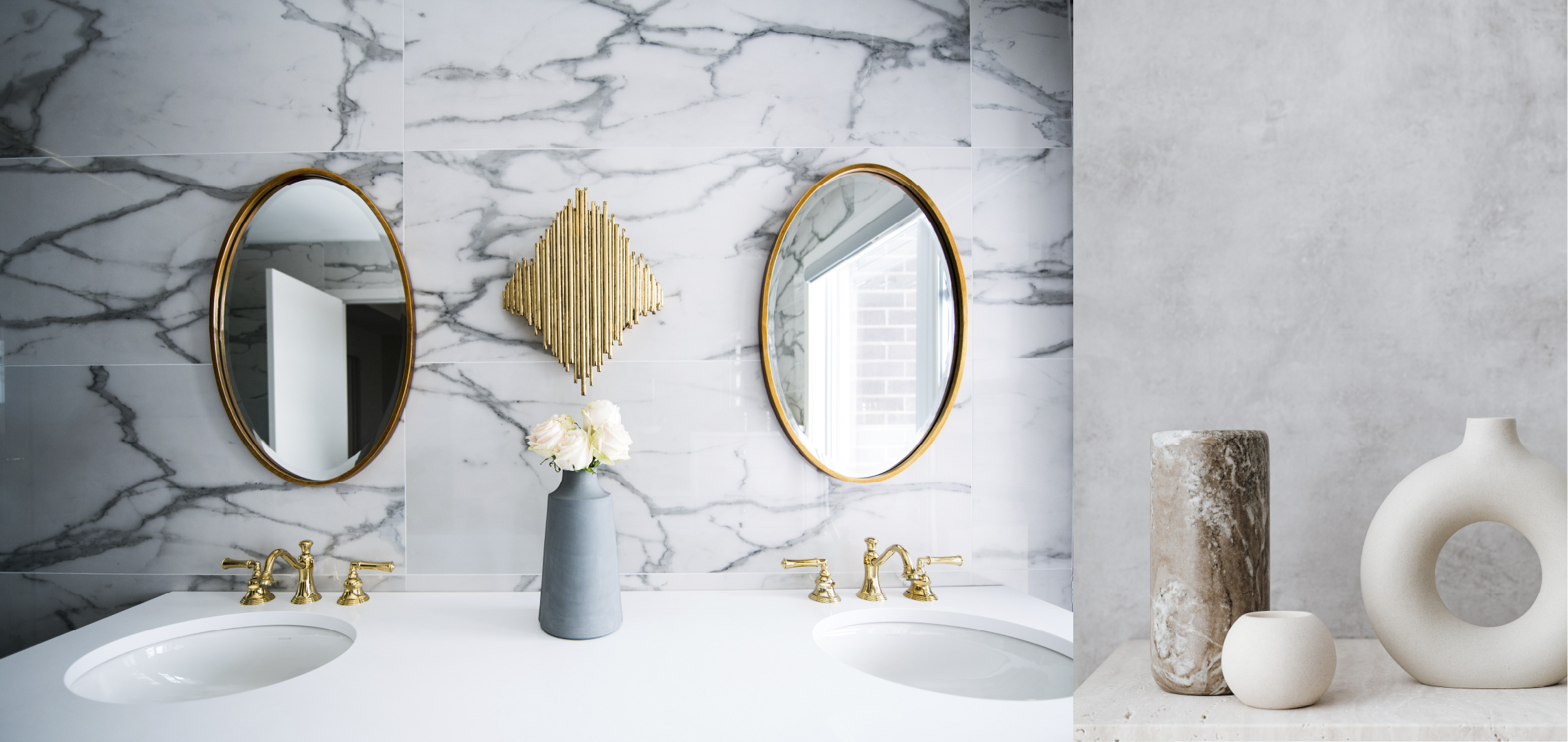 When working with stonemasonry in the home - colour palettes can be daunting as you don't want to mess with the already apparent monochromatic colour palette of the stone, however, you do have options.
As you can see from the images above and below - incorporating stonemasonry into your home and interior design style/s can really take your home from barn to temple. Bathroom designs incorporating stonemasonry are particularly effective as it compliments the use of other stone-like textures like ceramics, porcelain, cast iron, fibreglass and acrylics.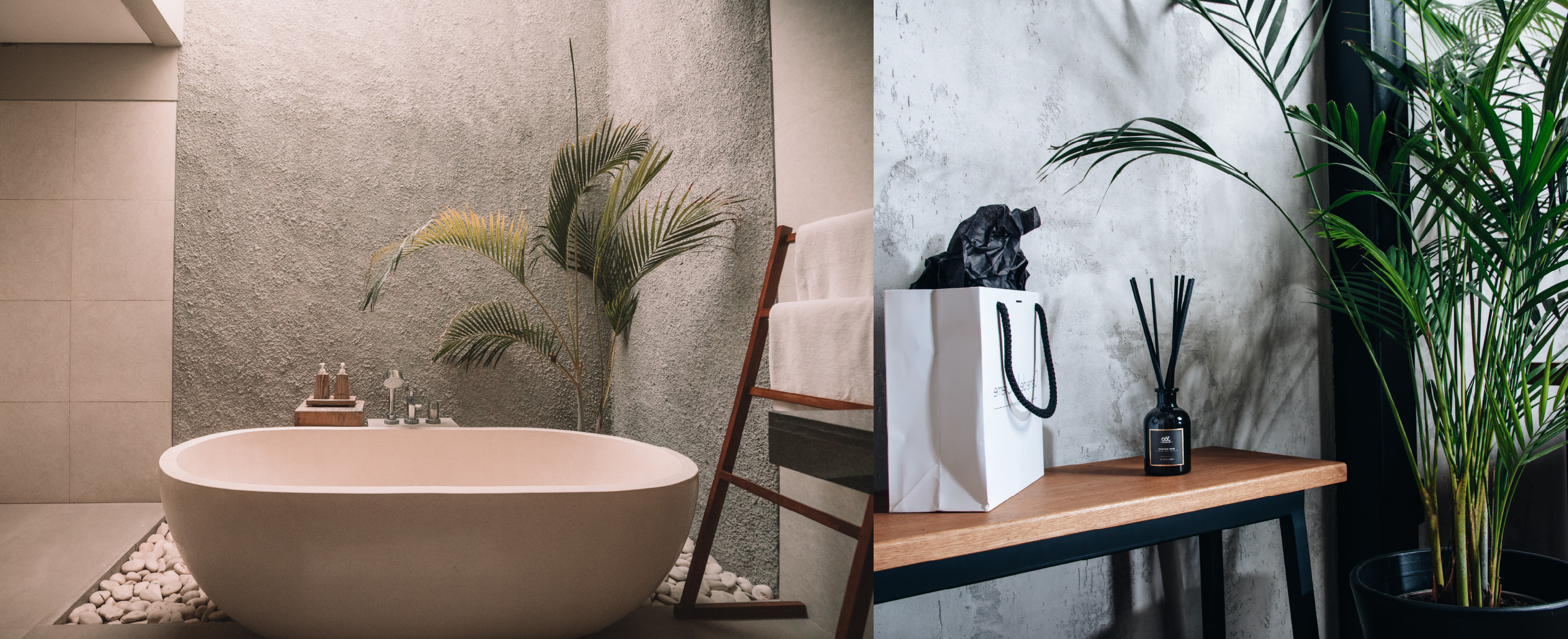 Some great ways to play off the stonemasonry in your home, whether it's a feature wall or in accent form/s - using other natural textures like wood and plants can really elevate your style. If you've got enough texture going on, look at neutral shades such as beiges and light greens.