Make Something Old Feel New Again
Adding a fresh coat of paint to any room can make it feel like a brand-new space. The options are endless: from painting your bathroom tiles, kitchen cupboards, bedroom doors and loungeroom ceilings. Pick your space and create a fresh new look.
Depending on the surface, ask your PaintRight professional today about the best products to use before you get started.
CUPBOARDS & DOORS
If possible, remove the handles and fittings before painting, as this will make your life a lot easier. You can even take the doors off completely and paint them that way. If your cupboards or doors are the traditional painted finish then all they need is a light sand and you can begin applying your new colour. Fill/clean any imperfections and sand back before starting. Gloss or satin provides a better wearing and easily wiped coating for cupboards – especially if they are in an area prone to splashes or spills.
LAMINATED SURFACES
For laminated or melamine doors, use special laminate paints. There is a primer and topcoat required giving a durable, well-adhered finish. Apply one coat of primer, then two topcoats each with quality equipment for a smooth finish. Smooth, even strokes are the key to a good finish. When you do it right, no one will ever know it was once a laminate door.
TILES
There are several brands of tile and laminate paint that will allow you to recolour your surfaces. Tiling and laminating is both expensive and time consuming, but with tile and laminate paint you can recolour in hours. You can tint tile and laminate paint to almost any of the standard white based tints and you can even apply effects to it like sponging. For a more detailed guide to painting tiles, read our blog here: www.paintright.com.au/advice/interior-projects/tile-paint
You'll wish you had read it sooner!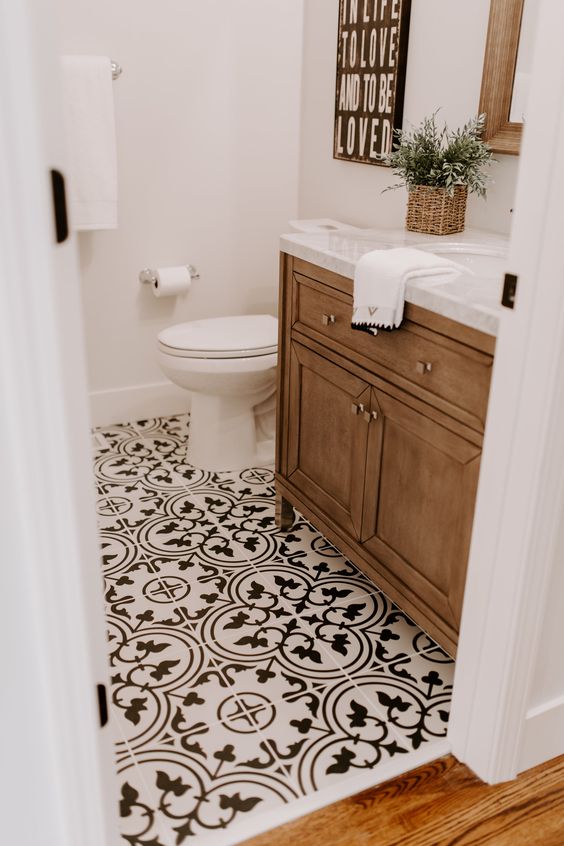 CEILINGS
The ceilings in bathrooms and kitchens are more susceptible to peeling and mould growth because of the steam and humidity associated with cooking and showering. But don't panic because there are special ceiling paints available with mould inhibitor built right in. In some older homes, the mould situation can be chronic. Some people have used gloss enamel for a ceiling finish with great success in these areas. Start by making sure any chipped or peeling paint is removed. If there is mould or a lot of dirt, some serious cleaning is at hand - your PaintRight professional can advise on the right cleaning product for your situation. Make sure you fill, sand and prime any cracks before painting.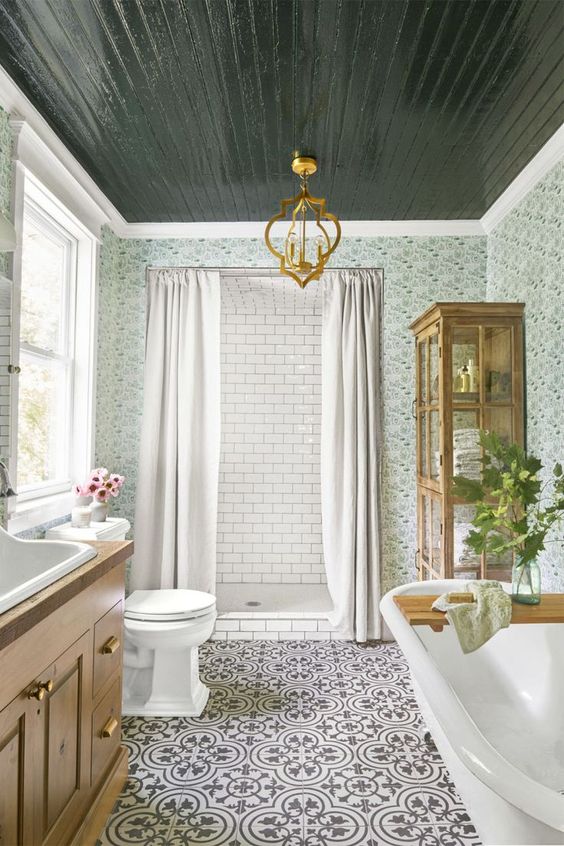 Need some more inspiration? Head to your nearest PaintRight store for great advice, hints and tips. The possibilities are endless!
Header image via www.interest.pics