Peach & Banana - Fruit Colour Inspo
FRUIT INSPO: PEACH
#peachplease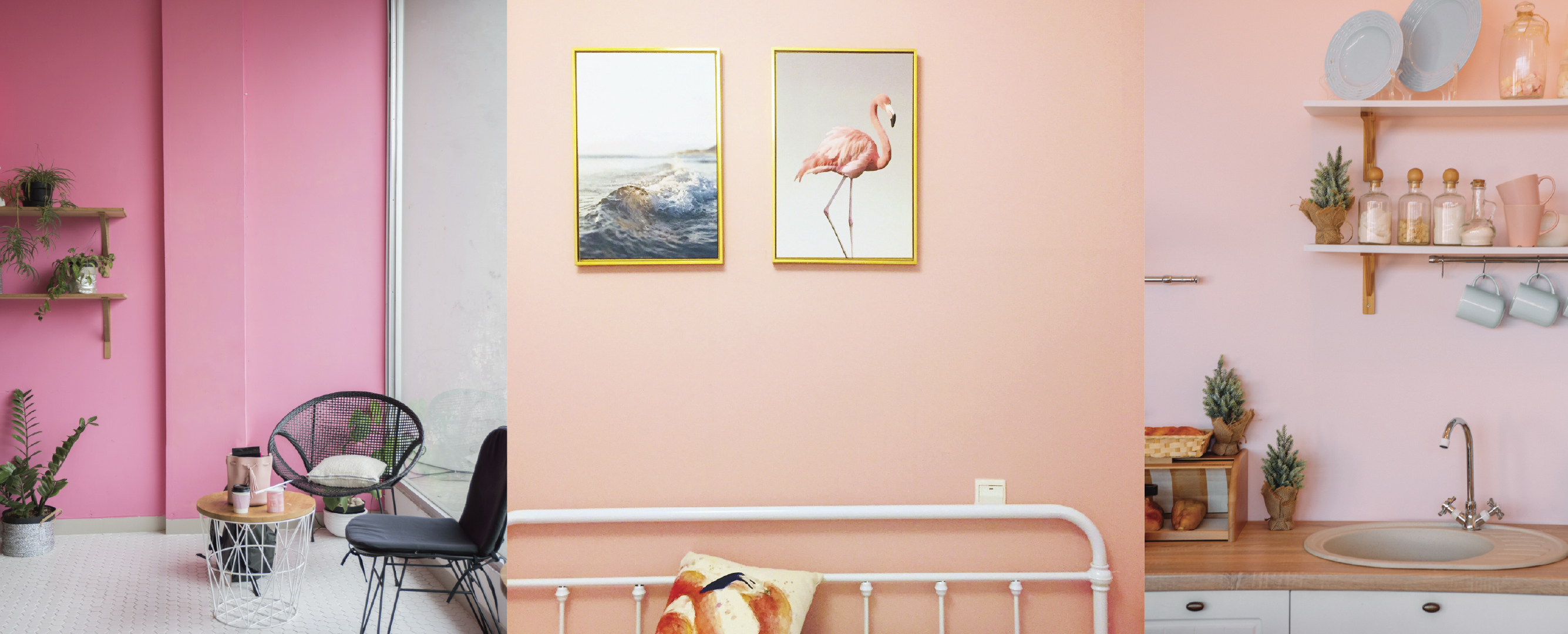 You wanna peach of this? Peach colours and pinks can be more difficult to use than other colours and hues because it can go wrong -very easily. There's a lot of preconceived ideas about the colour, but pink invokes strength and creativity – when done right, using pink to decorate can really set you apart.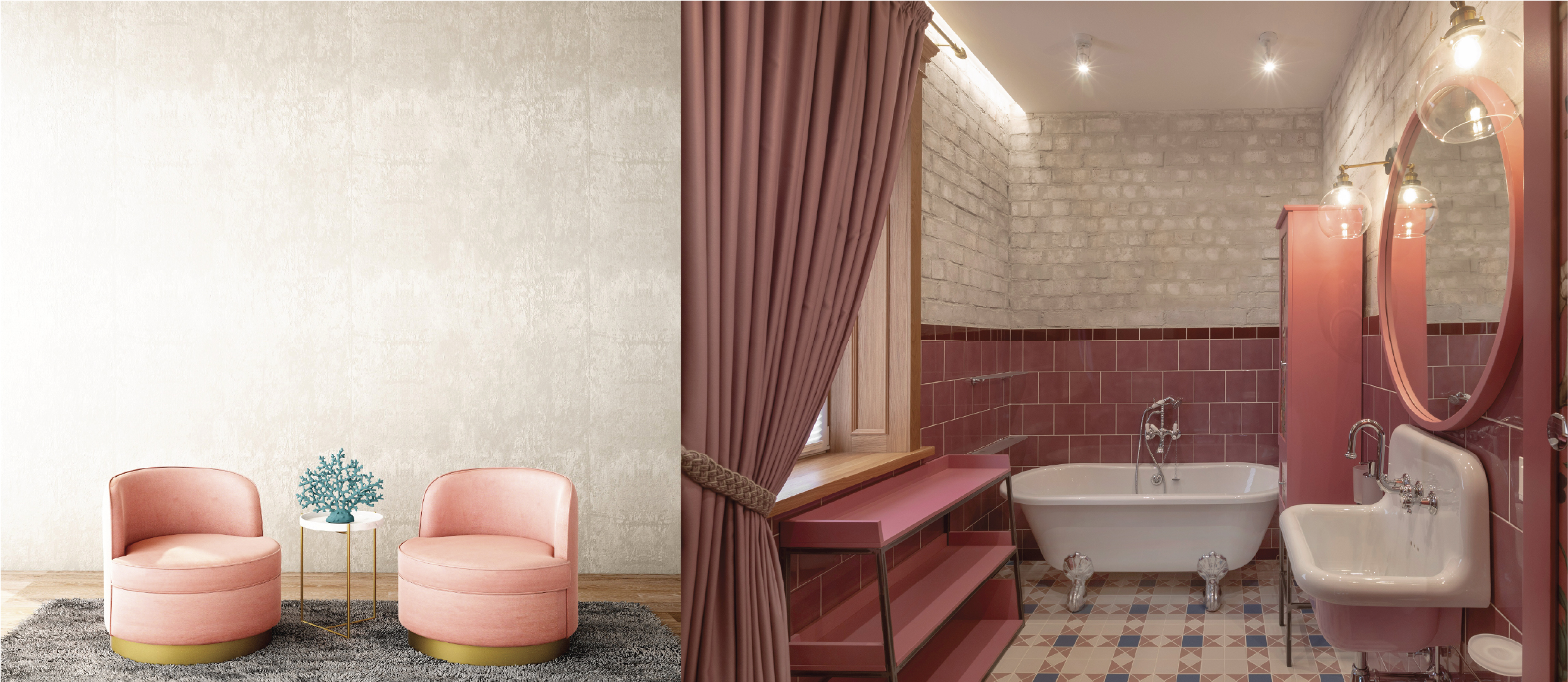 Remember you can also use furniture to colour your space - pink furniture isn't just modern and fun, it's sophisticated and comforting, and work well for a room you love spending time in.
Add some playfulness to your space with softer pink colours or use another hue that sits opposite it on the colour wheel to complement your chosen pink, such as a sage green or cream. Check out our Bold Colours Blog to see the Colour Wheel and how you can best compliment pinks and peachy colours.

Whether you're after a bold, rich pink such as the Haymes Paint Wild Rose, or something more subtle and pastel like the Haymes Junket Pink, the versatility of pink is vast and can be used across many different spaces and styles. Remember to check out Haymes range of awesome colours here: https://www.haymespaint.com.au/index.php/explore-colours/colour-range/view/8
If you're still not sold on peachy pinks, read these other great blogs!
FRUIT

INSPO

: BANANA
We're head over peels for these peel-good colours that instantly lift your mood and bring vibrancy to any space. What's the difference between Banana and Lemon? Depth, saturation and about 4% fat.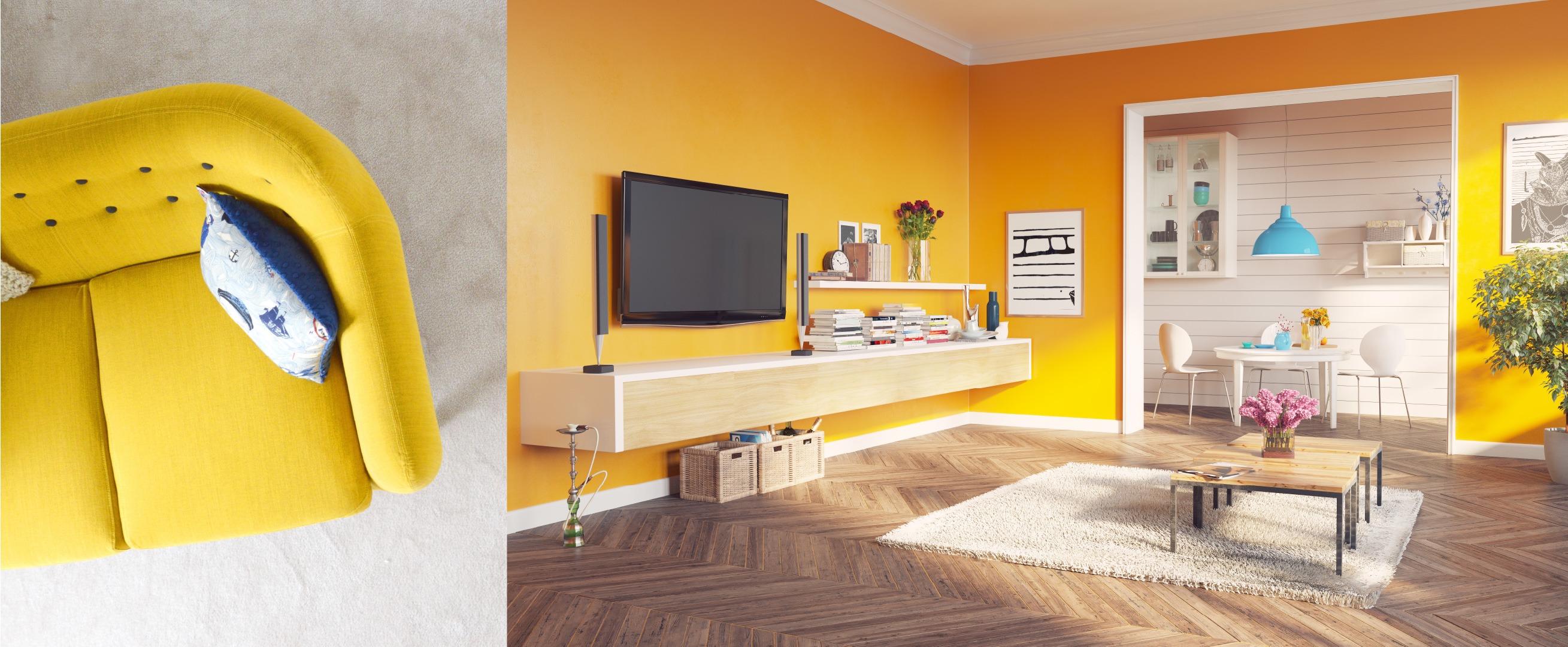 Yellow is the sunny hue you've all been waiting for. It may sound daunting to use such a bold colour, but yellow is very versatile in that it comes in many different shades. Use Haymes Flashy Yellow in a striking way with a standout wall, or bring the room together with a softer hue to tie it all in.

Some notable colours in these examples is Banana Cream, Equator and Flashy Yellow, all by Haymes Paints. Notice also in the images how well oceanic blues and chocolate browns break up the space and make it even more fun and exciting.

Head instore to your local PaintRight to explore more – we're going bananas for these amazing colour-schemes and looks you can achieve using this fruit as inspiration in your home. and so should you! Watch the video from Paint Right to see how to use this colour in features and accents.
Check out the awesome range of Yellows from Haymes Paint, here: https://www.haymespaint.com.au/index.php/explore-colours/colour-range/view/10