Make Your Deck a Barbecue-stopper!
You've got the best deck on the street and you'd love to have the crew around for a barbecue but it's tired – you meant to coat it two summers ago, never got around to it and now you wouldn't even think about entertaining on it.
So time to do something about it – and don't approach the job as a one-off. Do it properly once, then maintain it – you'll love yourself for it, and the neighbours will look forward to the regular Sunday afternoons at your place.
Not a pretty sight
Timber cops a fair whack over the course of one year, yet alone many years – from sun, moisture, dust, grime, bird droppings, heavy foot traffic, kids, pets, spills and a whole lot more.
And decks don't age gracefully – they go grey, cracks become visible, old coatings flake and look patchy, mould and funghi appear.
Reviving a deck isn't rocket science, but it does require some elbow grease, which is well worth the time and effort – it makes it look a million dollars and preserves its life.
Over the longer term, get into the habit of maintaining your deck – keep it clean, be vigilant about its condition and do repairs as soon as you see they're needed. As a famous football coach once said: "Don't think – act, DO!"
Preparation is the key
When you're ready to start breathing life into your deck, stock up with everything you need and make sure the weather outlook is kind. You need enough drying time for the cleaning process and for the fresh coatings you apply.
Timber is porous so wood oils and stains don't just cover the surface, they penetrate the timber. First, test the timber's porosity by dripping water on the surface. Anywhere it beads indicates the presence of a previous coating that will prevent penetration of the new coating.
They can be removed with a high-pressure water cleaner or timber stripper.
Look carefully for any signs of rot where decking is secured to joists. You may need to lift boards by removing nails or screws, use a wire brush on any rotted wood, apply a sealer and re-secure the boards.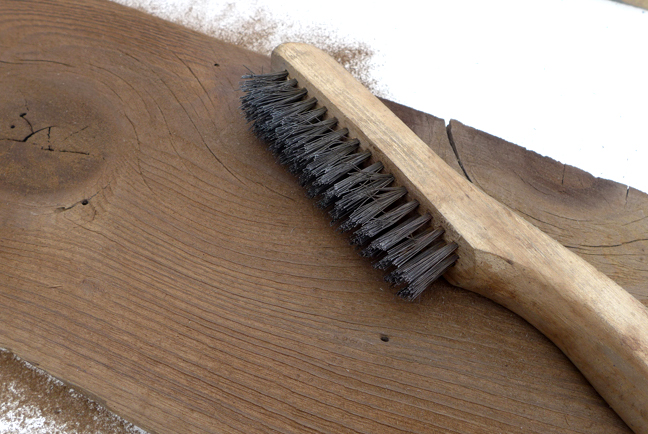 Clean like there's no tomorrow
Before you go near a tin of the finish you're going to apply, the deck has to be clean. Get a quality deck cleaner, a scrubbing brush or pad, a high-pressure water cleaner and go for it.
This is where the elbow grease comes in – scrub the cleaner into the deck until all residue, water stains and dirt are removed. Go hard on the spots that need it – a deck cleaner prepares the timber for the finish – opening the grain to ensure the finish penetrates.
Spray with high-pressure water cleaner, allow to dry, and take a good hard look. Apply high-pressure water to any spots where residual coating is still visible.
Once the clean is done, use a durable timber filler to patch holes or large cracks.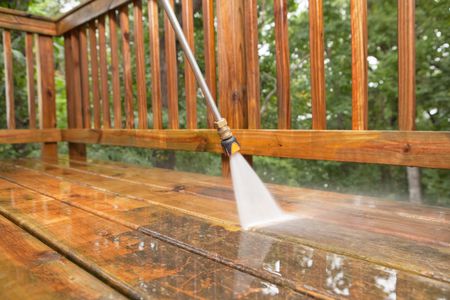 Finishing off your masterpiece
Now the good bit – you get to apply the decking oil or stain you spent so much time choosing, and watch your beloved deck come back to life, board by board, before your eyes.
There are many products out there, but deck finishes are either oils or stains.
They both protect and preserve timber, and richly enhance its appearance. Oils highlight the natural colour of the timber, while stains change the colour.
You'll need a decking oil applicator, a suitably sized paint tray and cleanup materials. The idea is to apply as many coats of finish as the timber will absorb, and two is ideal for virtually any kind of decking timber.
Be guided on drying times by the information on the product you use, do a final inspection and a few proud selfies on the empty deck before moving stuff like the outdoor setting, umbrella and large pot plants back into place.
Take some quiet moments with a beverage of choice to reflect on your rejuvenated deck's magnificence, and soak up the pride as you make a point of looking at it every day for the next two months.
Now have that barbecue, and good luck keeping the neighbours away.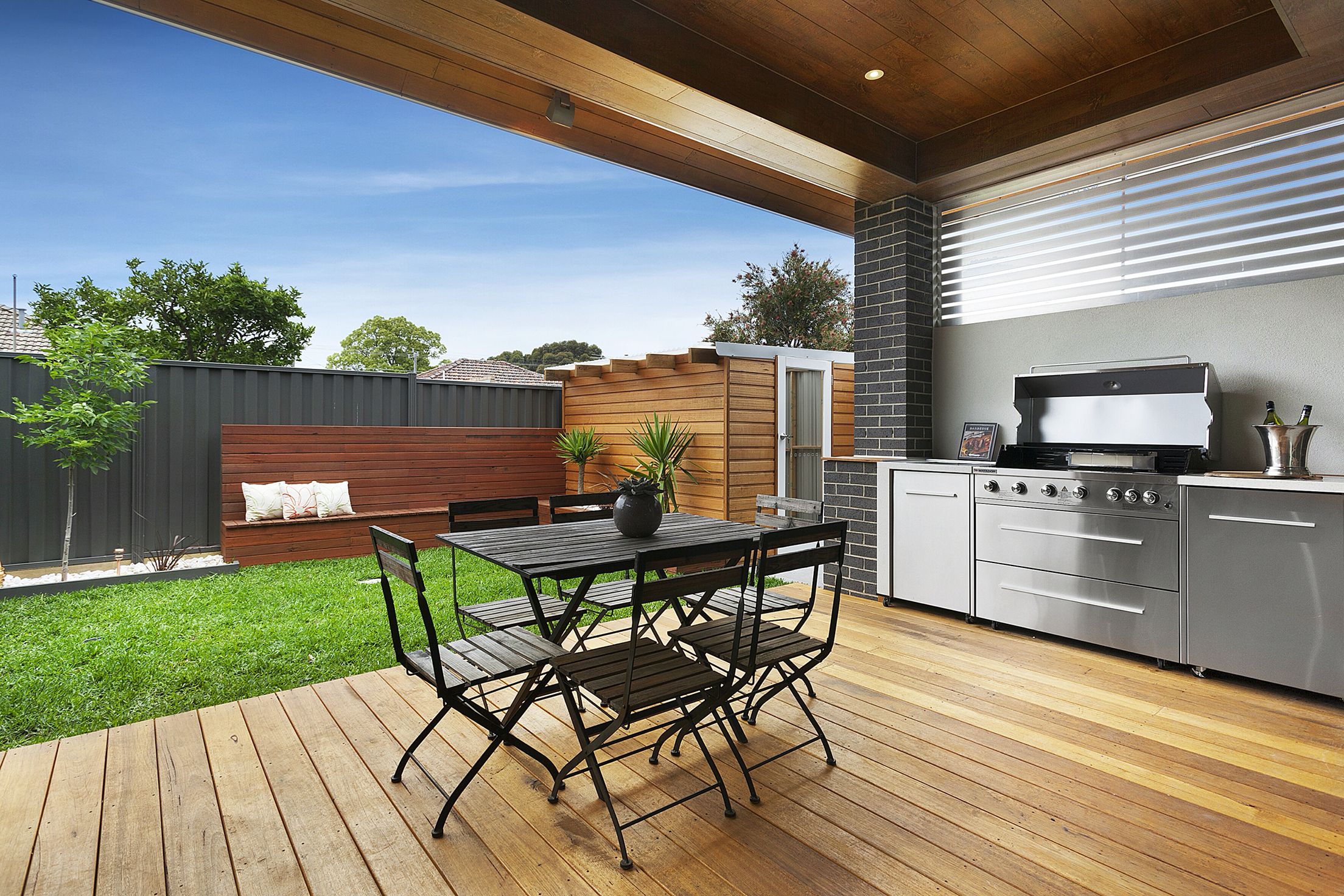 Here are some products to get you started: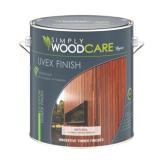 UVEX Timber Finish
This long lasting premium finish incorporates industry-leading HALS synergistic UV protection that delivers Triple barrier protection for exterior timber.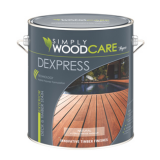 Dexpress
Formulated with Hybrid Polymer technology Dexpress enhances the look and longevity of your timber. This water based finish won't crack or peel, is fast-drying and easy to apply.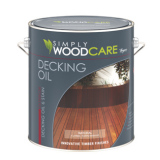 Decking Oil
An advanced formulation to repel water, mould, algae and UV rays, this solvent based Exterior Decking Oil preserves and protects timber from the destructive effects of weathering.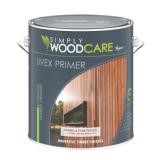 UVEX Timber Primer
The UVEX Primer provides adhesion, water repellence, mould and fungal protection while also stabilising the timber surface to provide a sound foundation for the UVEX topcoat.
Wood Cleaner
This Wood Cleaner cleans, revives and prepares your wood for coating. It also allows the coating to absorb into the timber ensuring maximum adhesion, performance and longevity.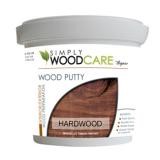 Wood Putty
Our water-based durable interior and exterior timber filler dries hard within two hours and does not shrink or crack to provide a smooth finish on any internal or external timber.