Revamping Your Sunday Ride
It's your pride and joy, the apple of your eye. You cherish it, care for it, you might even talk to it (don't worry, we won't tell!). Your classic car is your childhood dreams come true, your free spirit expressed in four wheels and a roaring engine. Admit it; you love the looks of envy you get from your mates and passersby, but if you want to keep those looks coming, your vintage car needs to be properly maintained. While professional services can be costly, there are a variety of projects you can undertake at home to fix up that diamond in the rough or keep your cherished Sunday ride looking as perfect as the day it came off the assembly line.
Rust Protection
Your car has likely seen a fair amount of time out on the road over the years. Unfortunately, this has some unavoidable consequences, namely paint chips. Chips in the paintjob not only detract from the visual appeal, they remove the layer of rust protection that is vital for your car's longevity. Common areas to find rust spots growing include the wheel arches and the front bumper; places where stones can get flicked up by your car or cars in front of you and chip the paint. Luckily, Rust-Oleum provides a range of products to combat rust and prevent its spread, like Rust-Oleum Motospray Deoxidiser and Rust Remover that removes surface rust and destroys rusting agents. This allows you to both remove any small rust spots you have while perfectly preparing the surface for touch up painting.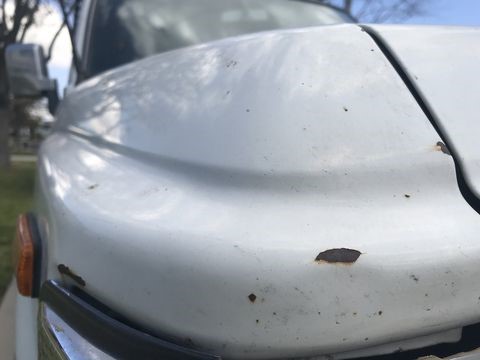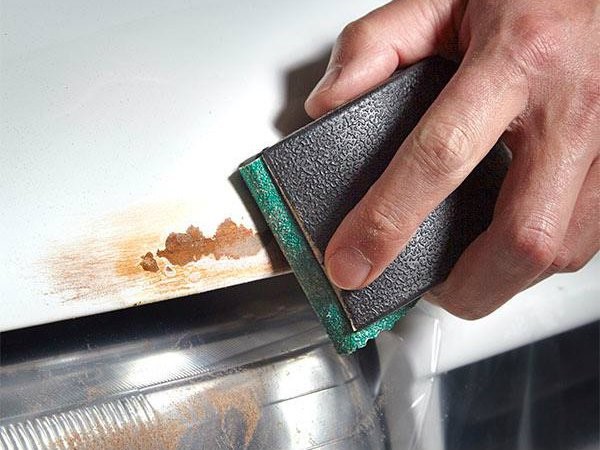 Touch Up Paints
It may infuriate the perfectionist in you, but any vintage car is bound to have a couple of paint chips or scratches. Thankfully, small jobs like these are easy to take on at home, without having to fork out truckloads of cash for professional painting. Touch up auto paints are easy to come by and allow you to quickly fix those small imperfections to get your car looking brand new! There are a few different forms you can find touch-up paint in; some come with a small brush, some are in a "marker" format and some are in sprays. The size of your job should determine which style you need, from the tiniest of paint chips to larger scratches. Rust-Oleum provide a range of Scratch and Chip Repair Markers in colours specific to certain makes and models, while their Motospray range can be colour matched just like any other paint. Getting the right colour match is essential when touching up, so contact your local PaintRight store for further details on perfecting that paintjob.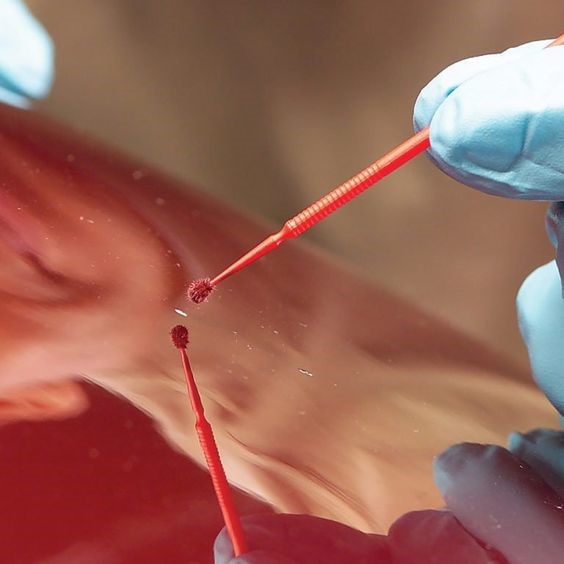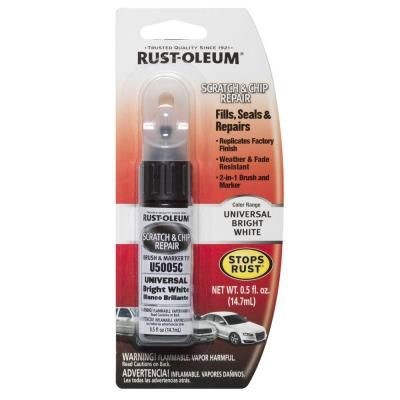 Interiors
Chances are, if your car is of a certain vintage, it has leather seats. While leather seats can be extremely comfy, they can also be harder to maintain than their cloth counterparts. In order to keep your leather seats shining like they were on their maiden voyage, there are a few steps to follow. First, vacuum thoroughly to ensure any large particles (dust, sand, gravel etc.) are out of the way, and then spray some leather cleaner onto a cloth, rubbing it into the leather to remove excess dirt and grime. Afterwards, use a brush with more leather cleaner to deep clean the leather, bringing dirt to the surface for you to wipe away. Finally, apply a high-quality leather conditioner to the seats, making sure to rub it in well to restore the natural oils in the leather. Leave it to sit overnight and then wipe the excess conditioner off in the morning for sparkling, healthy leather seats that will continue to last.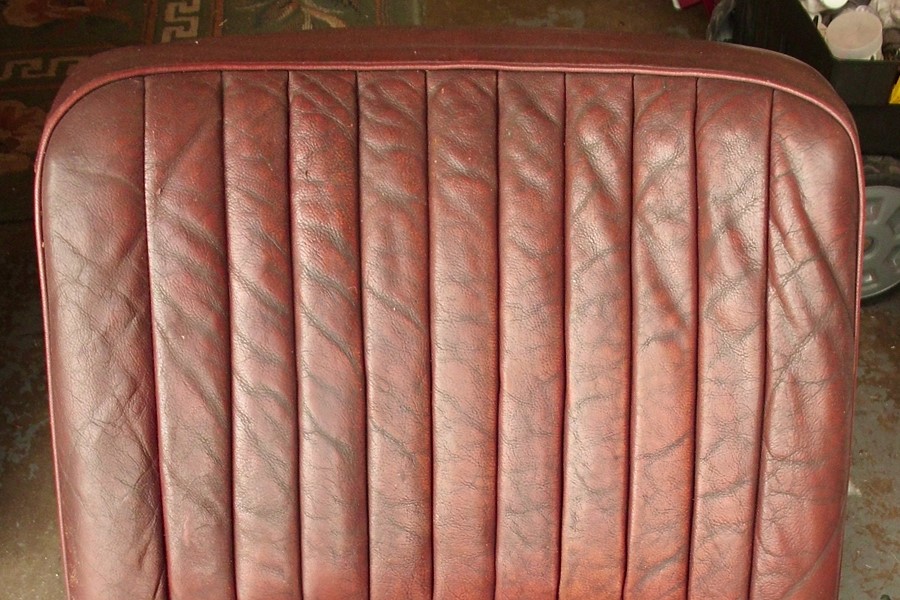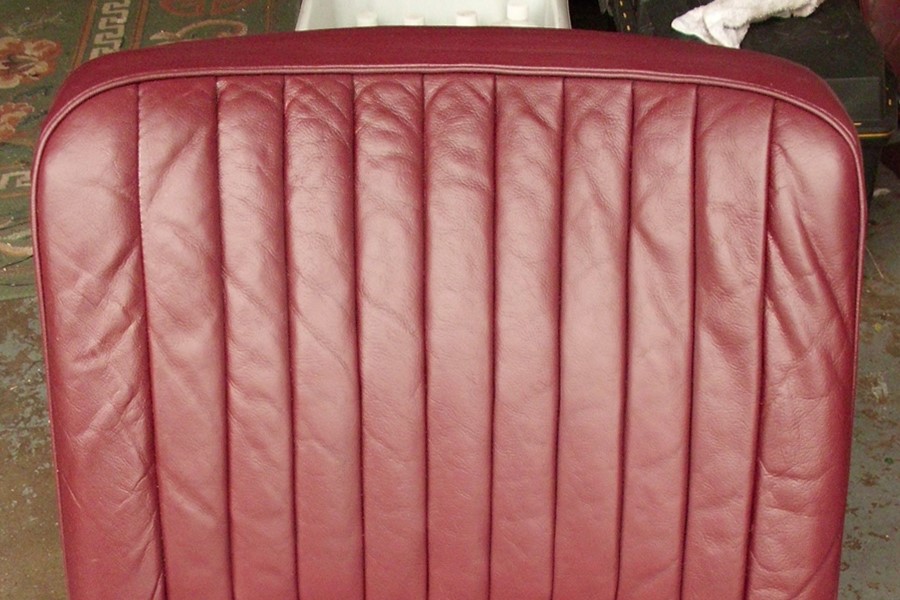 Entertainment
Many vintage car lovers want to keep their vehicles as original as possible. This means that after market sound systems are off limits, no matter how much you wish you could plug in that aux cord and cruise along to your Sunday playlist. Thankfully there are now much less invasive ways to get your music fix on your Sunday drive. FM transmitters have become extremely popular with motorists whose cars lack Bluetooth or aux cord connectivity. FM transmitters work by connecting to your phone through Bluetooth, then transmitting your phone's output to an FM frequency, allowing your car radio to pick up whatever your phone is playing on your own personal radio station! There are many varieties, but most are either battery powered or run through 12V (cigarette lighter) outlets, meaning no messing around with installation and no unsightly add-ons to the dash of your classic car.